For Sale is a AKADEMA PROFESIONAL MANNY RAMIREZ 13". Dodgers Colors

HIGH QUALITY leather (Selected Steerhide). PRO SHAPED. Very great condition, see the pictures.

Asking $95 F/F shipped or add fees;
This is my stock now on hand (Gloves) By today 03/05/17: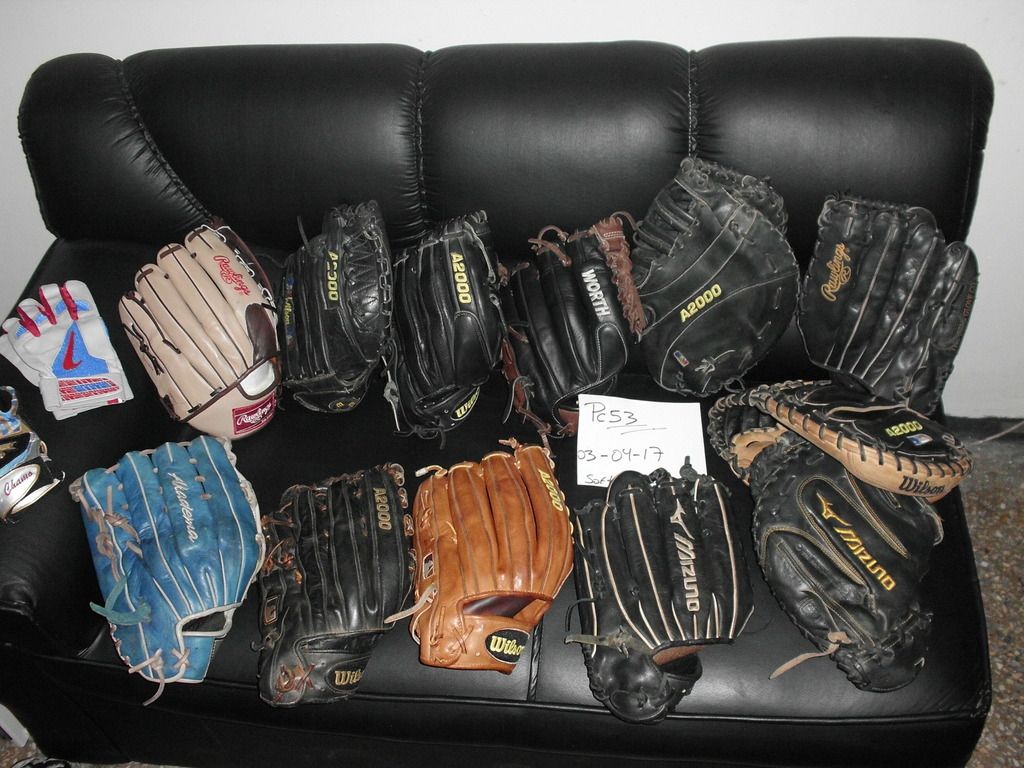 Also coming is a pair of A2000 1799 (One Ryan Braun and other Black)

I'm serious seller, if for any reason you have any concern about the transaction, i could list the glove at ebay (Aditional 16%). About Transit time you will receive your item in less than 10 days (Usually 5), So in my last lot shipped i switched from DHL to FEDEX due Reasons beyond my control and they takes a couple of more days than DHL to leave local wharehose.

Your money is guaranteed, I expect to reach the 30 positives soon so i do't want a negative.