BOTH SOLD
2 sets from one of the Easton Nation buy ins a few yrs back. Never worn, just been sitting in the box it was shipped in(hence the wrinkles).
Shirts are size xl, hats are s/m. Orange/black/white hat is pacific 404m, navy/red is pacific 801f
Would like to keep together as set of matching hat and shirt $35 each set as f/f or add fees.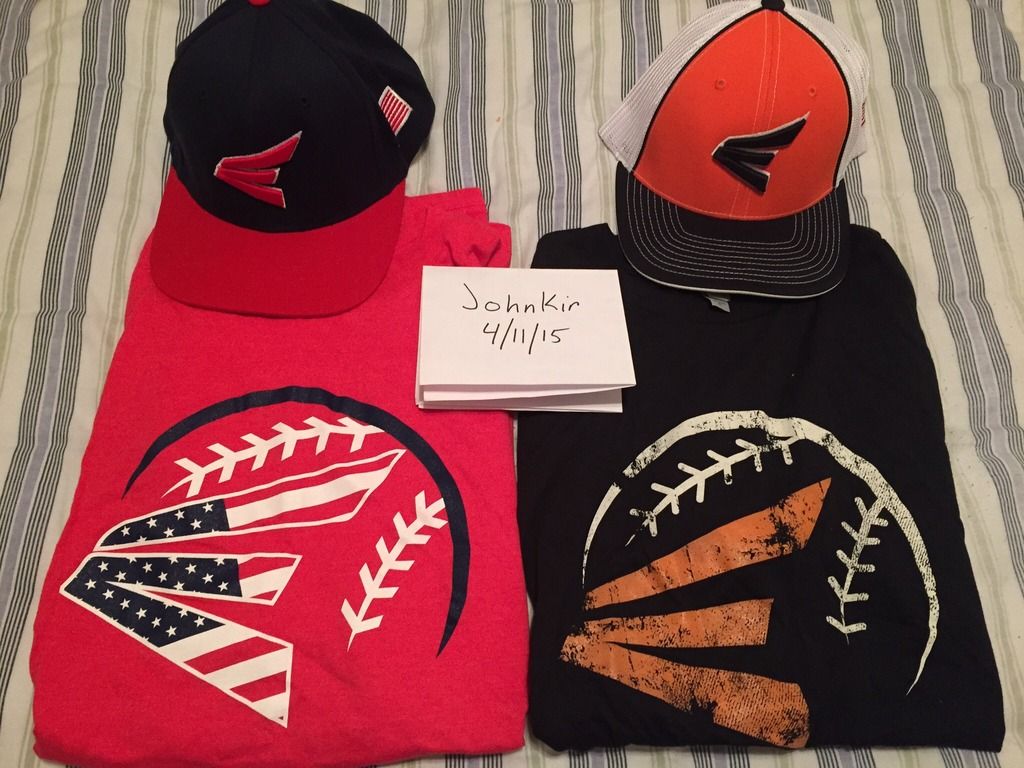 Last edited: