Time to thin the herd......
1998 Kelley Wraptech NIW 27oz $120
2003 Techwrap Rare Green version 26oz endloaded $75...
SOLD!!!
2007 RT 26oz $90......
SOLD!!
2006 RT 27oz $90
2005 RT Composite Killer 28oz.......
SOLD!!!
$100
2008 TZ 27oz $90
2010 TZ 27oz NIW Special Event Stamped $110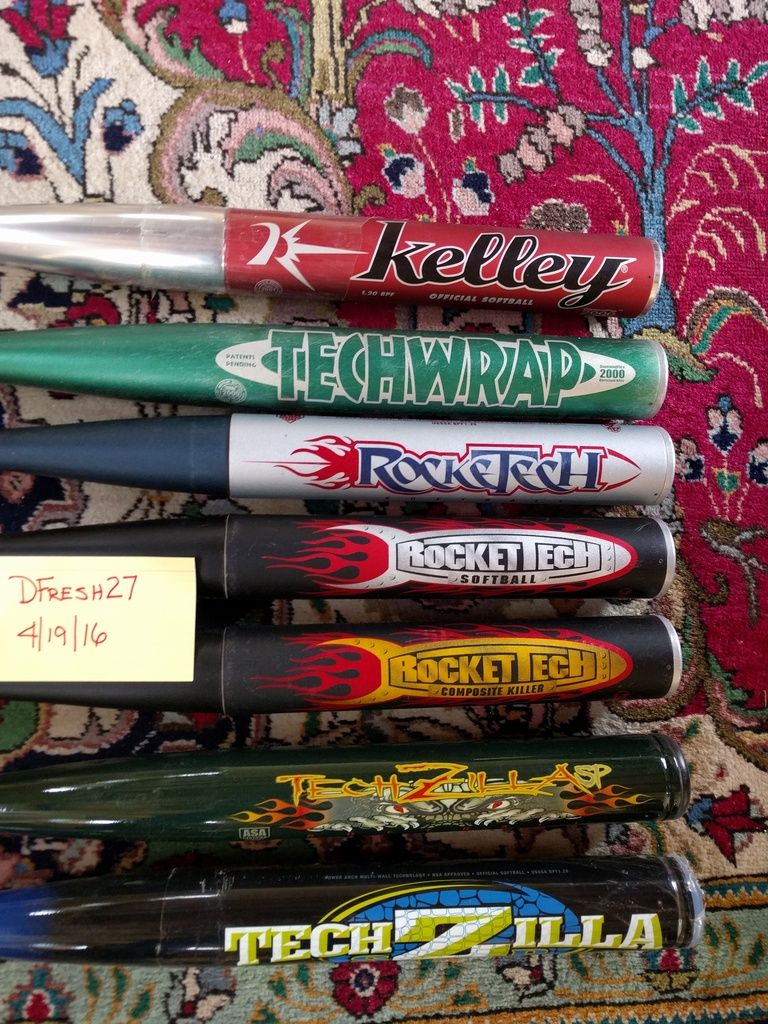 Green Techwrap shows the most wear but still solid. All other bats are in really good condition. Price includes Priority shipping to continental US. Price does not include the PayPal Fee...Add 3%.
Last edited: