Here's a few 30" bats I have available. No cracks, rattles, or end cap issues. Prices include Priority mail shipping, DC, and insurance. Thanks in advance!
Easton scn1b 30/20 (Very nice) $135 *SOLD!!!
Easton scn2b 30/21 (Like new!) $100
Easton scn5b 30/21 (Awesome!) $140 *SOLD!!!
Easton scn7b 30/21 (no wobble) $100
Combat Lisa F 30/20 (good bat) $50 *SOLD!!!
Combat Morphed 30/20 (nice!) $65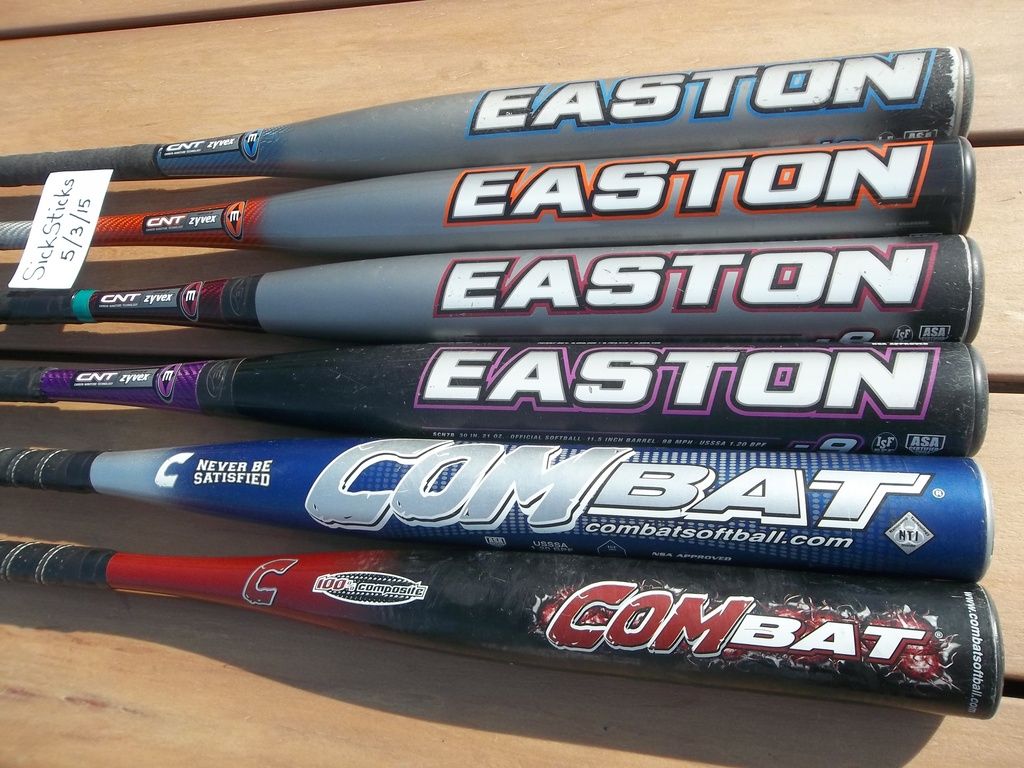 Last edited: