I bought this Easton Pitching screen on craigslist for myself, but the dude I bought it from had 2 of them, and would only sell them as a combo... I paid $200 for both of them, So im looking to sell the extra one for $120 Gifted (to cover shipping). These Retailed for $170.
The park I play at on league nights has 2 batting cages with NO L Screens, so I use this Before games in the cages, and fold it up when its time for the game. I also use this for our live BP. It looks flimsy, but I promise it is not. We hit really hard comebackers at it with Senior bats and Utrip bats and the net doesn't even flinch. the Net does have a interchangeable pitching hole made for fastpitch pitching, but you just cover the side your standing on (right side if your righty, Left side if your a lefty) and pitch around the side of it like a regular pitching screen...
Very easy to fold and unfold. Folds into a 37in circular bag, and light/easy to carry. When opened it is 7ft by 6ft. Comes with 5 steaks to put into the ground (Ive never needed to use them, the screen stands up on its own really really well, and its usually not windy when we go hit live). also comes with instructions. Still in original box from Easton, $120 gifted takes it...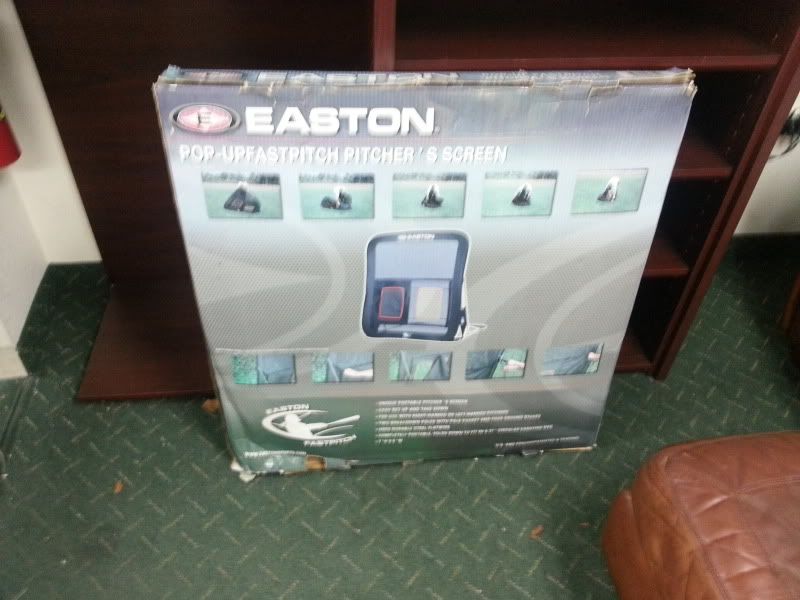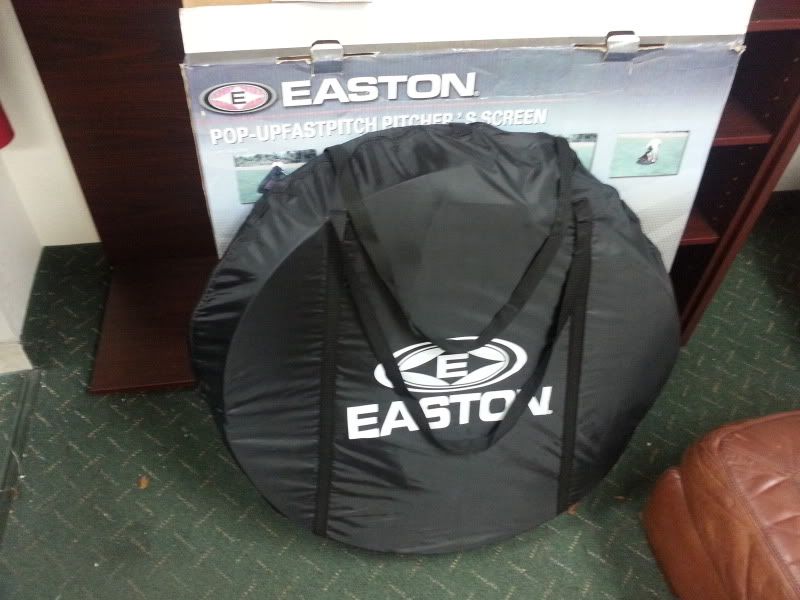 Last edited: